Disposal and Recycling Obligations for Electrical and Electronic Equipment
As a manufacturer of electronic equipment, we are obligated to comply with WEEE (Waste Electrical and Electronic Equipment) regulations, which we also see as an integral part of our corporate and societal responsibility. Our registration number in France is FR305119_05UEGD.
Please check this PDF document.
All our products are clearly marked with the indicated symbol, demonstrating that electrical and electronic equipment should never be disposed of with regular household waste, but instead must be separately collected for proper treatment and recycling.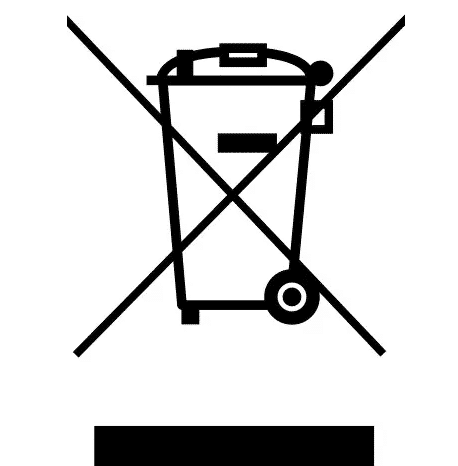 ISO 9001:2016, ISO14001 and ROHS Certification
Maxtang is a company certified under ISO 9001:2015, signifying that it adheres to a strict quality management system, ensuring the consistency, repeatability, and reliability of Maxtang products. The International Organization for Standardization (ISO) is an independent, non-governmental international organization that develops standards to ensure the quality, safety, and efficiency of products, services, and systems.



Battery EPR (Battery Directive)
This directive encompasses batteries and accumulators of various shapes, sizes, weights, material compositions, and uses, including lithium-ion batteries, lithium metal batteries, alkaline batteries, nickel-cadmium batteries, nickel-metal hydride batteries, button batteries, and sealed lead-acid batteries.
Packaging Waste EPR (Packaging Directive)
2023 Household Packaging Producer Extended Responsibility (EPR) Membership Number: 1673435369142
Unique Identification Number (UIN) for the household packaging industry: FR305119_01BXOB