The Latest 12th Gen Single Board Computer
The Latest 12th Gen AL-35 single board computer (SBC) combines high-performance computing and energy efficiency. It supports up to 64GB of DDR5-4800Mhz memory and can connect to 3 displays via two HDMI® and eDP/LVDS.
This Intel embedded board is ideal for multimedia applications such as digital signage and video walls. It features dual Ethernet ports (1Gbps and 2.5Gbps) for networking and edge computing tasks.
Embedded board also offers versatile storage options, including SATA3.0, M.2_SATA/4G, and M.2_NVMe interfaces. It has an expansion slot for adding a Wi-Fi module and a power input range of 12V-35V via Phoenix (2Pin), making it adaptable to various environments.

Powerful and Multitasking Motherboard

Dual Channel DDR5-4800 MT/s up to 64GB

2xRJ45 LANs
Intel® i219 (1.0G) +
Intel® i226 (2.5G)

4K UHD@60Hz
Triple Displays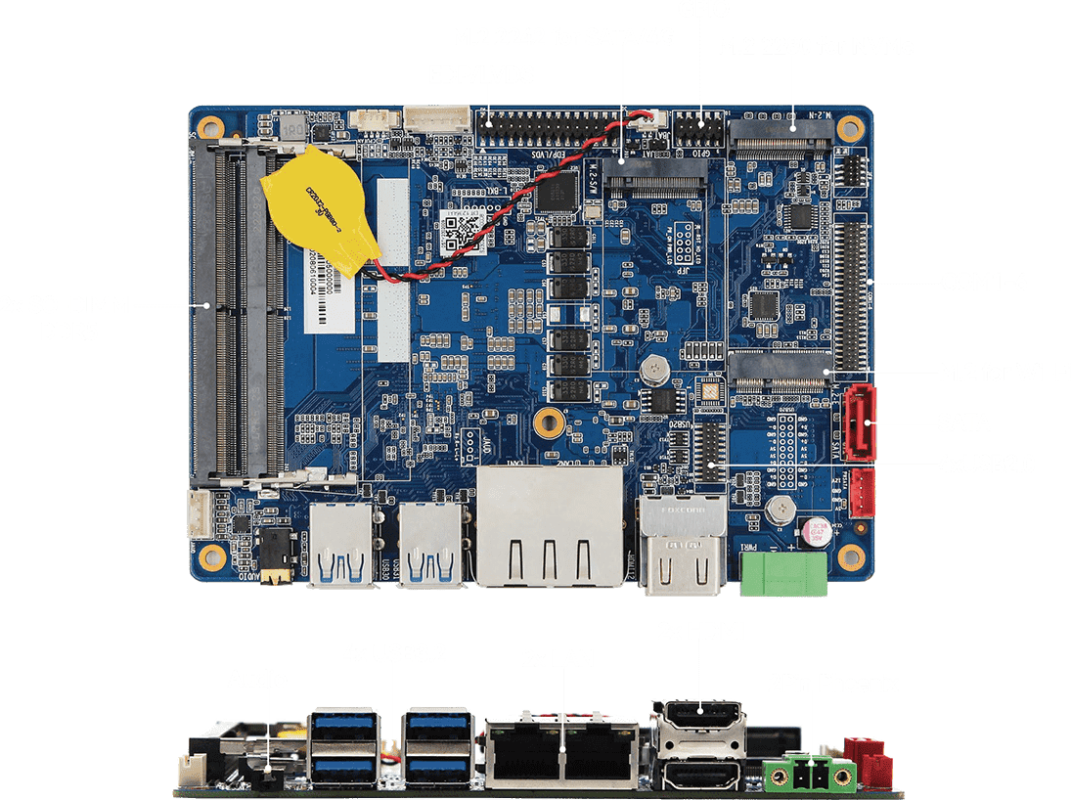 3.5" Embedded Motherboard
The Maxtang 3.5-inch disk size motherboard is equipped with the faster 12th Generation Intel® i5-1235U processor, boasting a 4.4GHz P-Core Max Turbo Frequency (10C/12T) and 12MB Intel® Smart Cache. This motherboard supports up to DDR5 4800 MT/s, providing a seamless experience for various applications such as embedded systems, DIY projects, visual home entertainment, streaming video, web browsing, and work-related tasks.
Furthermore, all of our Single Board Computer (SBC) boards have obtained FCC, CE, and ROSH certification, ensuring their compliance with international standards. We offer a 1-year warranty with 24/7 customer service and lifetime technical support, alleviating any concerns regarding quality issues. For any inquiries, please do not hesitate to contact our customer service team via email.
Best SBC-AL35 motherboard advanced connectivity features for seamless data transfer. Equipped with high-performance Intel® i219 (1.0G) and Intel® i226 (2.5G) Ethernet ports to provide fast and reliable network connections, enabling efficient data transmission.It also supports Wi-Fi expansion through an M.2 slot, providing additional wireless connectivity options for seamless network connections.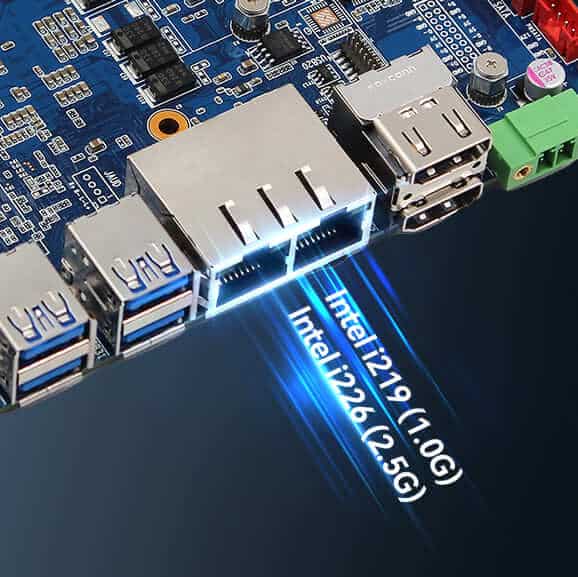 Flexible Storage Solutions
SBC AL-50 industrial single board computer offers flexibility and performance upgrades with storage options that include up to a 2TB M.2 2280 NVMe SSD, along with optional SATA and M.2 for SATA/4G connections.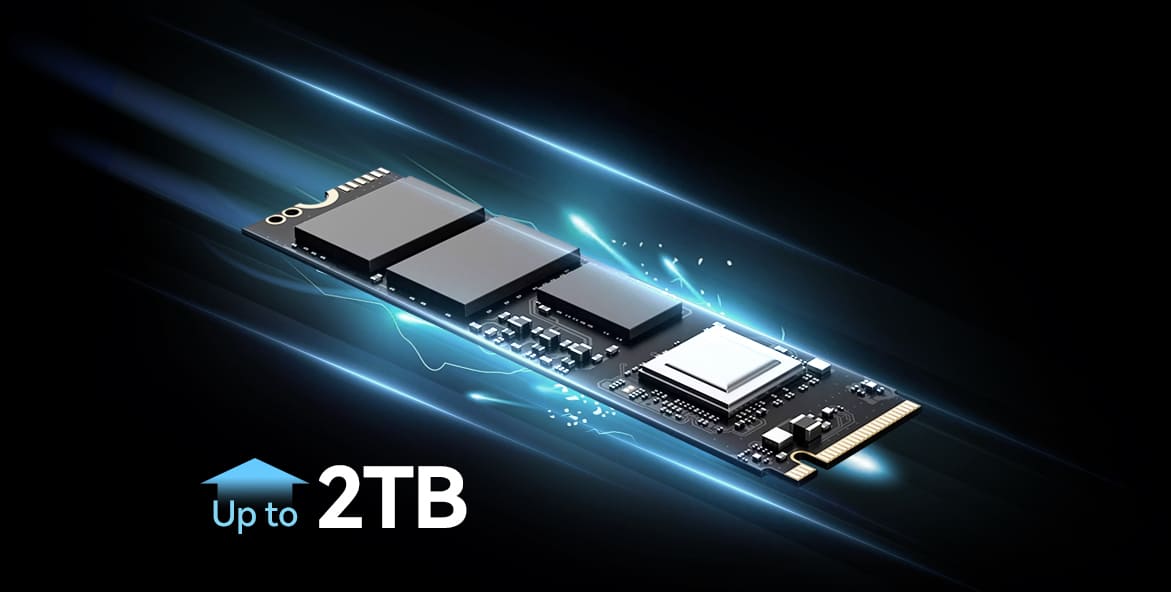 The 12V-35V Phoenix input (2Pin) design offers a broad power input range, making it optimal for various environments with efficiency and versatility.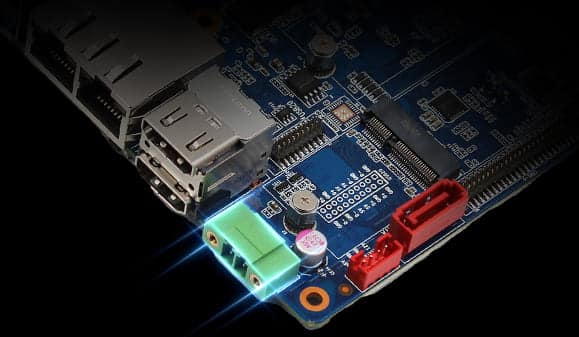 DDR5 Memory for Faster, More Efficient Computing
Our latest AL-35 SBC motherboard has Dual Channel SO-DIMM DDR5 memory that is very fast at 4800 MT/s. It is better than previous generations because it can double the bandwidth. This means it can do more things at once and work better. The motherboard can hold up to 64GB of memory, which is a lot.
The DDR5 memory is also good because it uses less power. It only needs 1.1V instead of 1.2V, which saves up to 30% of power. This makes the SBC system cooler and more efficient. It also makes the components last longer and uses less energy.
If you want a better computing experience, you should upgrade your SBC system with our Dual Channel SO-DIMM DDR5 memory. It has more capacity, is faster, and uses less power. It is good for multitasking, content creation, and gaming. It is also good for the environment because it uses less energy. Get ready for the future of memory technology and make your computing better!
Up to 64GB capacity
Up to 4800MT/s transfer speed
Triple Display SBC Motherboard
Our new SBC motherboard has three display ports, including two HDMI® 2.0 ports and one eDP/LVDS port. You can connect three displays at once for a great visual experience. This is perfect for professionals who need more workspace, people who use many applications at once, or gamers who want better graphics. This motherboard is very flexible and can help you be more productive.
Delivers a cost-performance and high-quality industrial single-board computing solution in a compact form factor, specifically designed for Embedded Systems Developers, DIY Enthusiasts, Industrial Professionals, System Integrator, Multimedia Professionals, Networking and Communication Experts applications requiring efficient processing. Its competitive price point, coupled with its powerful features, establishes it as a compelling choice when compared to larger, more expensive alternatives.
Size and Space Efficiency
Price of the Alder Lake motherboard with a small 3.5-inch disk size form factor and i5-1235u processor enables seamless integration into space-constrained environments. Its compact design makes it ideal for embedded systems, industrial machinery, and robotics applications.
4096 x 2304@60Hz 3-displays
Accessibility and Usability of Software
The software is designed to be compatible with both 64-bit operating systems of Windows 10/11 and Linux, thereby offering a high degree of flexibility and adaptability to diverse software environments.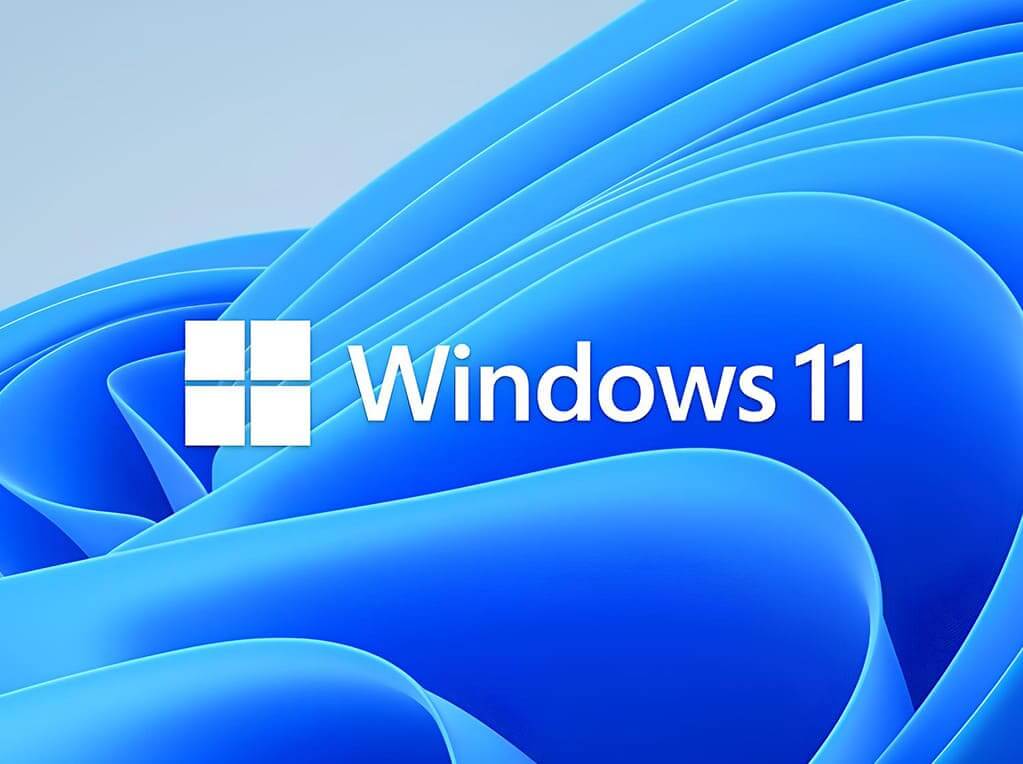 The best motherboard with i5 processor presents a diverse array of display alternatives, encompassing HDMI®, eDP, and LVDS, and incorporates two Intel Ethernet controllers, two M.2, and SATA for storage, thereby rendering it a versatile solution for a multitude of applications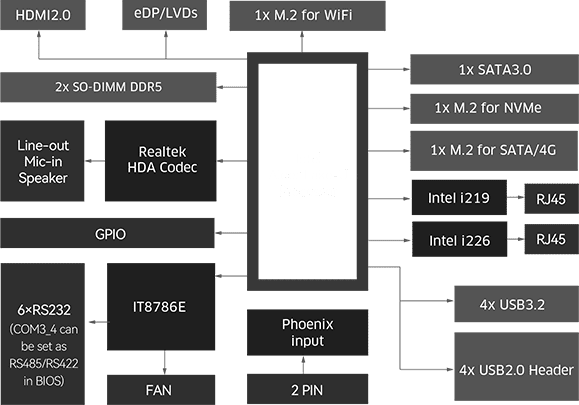 Reducing Downtime and Minimizing Maintenance Costs
Industrial-Grade Motherboard
Maxtang, a leading board-level manufacturer, presents the i5 12th generation SBC-AL35 sbc computer. Engineered to endure harsh environments in a wide temperature range from -20°C to 60°C.(-4°F to 140°F)
With its durability and stability,SBC-AL35 is ideal for deployments in challenging conditions. Its rugged design and stable performance guarantee reliable operation, reducing downtime and minimizing maintenance costs.


High&Low Temperature Test

*Product has High-Definition Multimedia Interface. 
*The terms HDMI, HDMI High-Definition Multimedia Interface, HDMI Trade dress and the HDMI Logos are trademarks or registered trademarks of HDMI Licensing Administrator, Inc.
*All data is for information purposes only and not guaranteed for legal purposes. Information has been carefully checked and is believed to be accurate however, no responsibility is assumed for inaccuracies.  All other trademarks or registered trademarks are the property of their respective owners and are recognized.
AL35 Embedded SBC Motherboard(1235U) Specifications
| | | |
| --- | --- | --- |
| SBC AL-35 | CPU | i5-1235U |
| | Total Cores/Threads | 10C/12T |
| | Performance-core Max Turbo Frequency | 4.40GHz |
| | Efficient-core Max Turbo Frequency | 3.30GHz |
| | Cache | 12MB Intel® Smart Cache |
| | BIOS | AMI UEFI BIOS |
| Memory | Type | Dual Channel SO-DIMM DDR5 |
| | Max Capacity | 64GB |
| Display | GPU | Intel® Integrated Graphics based on CPU |
| | Display via | 2xHDMI®2.0 + 1x eDP/LVDs |
| Ethernet | Controller | Intel® i219 Data Rate per Port: 1.0G |
| | | Intel® i226 Data Rate per Port: 2.5G |
| | Interface | 2xRJ45 |
| | Wake on LAN | Yes |
| Audio | Audio codec | Realtek HD |
| | Interface | 1xCTIA Line-out + Mic-in in one, supports power amplifier |
| Hardware | CPU system temperature, on-board DC-in voltage, watchdog, auto power on | |
| Storage | M.2 | 1x M.2_S/W 2242 for SATA/4G |
| | | 1x M.2_N 2280 for NVMe |
| | SATA3.0 | 1x SATA 2.5-inch HDD |
| Expansion | M.2 | 1x M.2_E for Wi-Fi(Supports PCIE& CNVi) |
| I/O Interface | LAN | 2 |
| | COM | 6*RS232(COM3_4 can be set as RS485/RS422 in BIOS) |
| | | The COM5,COM6 are 2-wire serial communication |
| | USB3.2 | 4 |
| | USB2.0 | 4*header |
| | Audio | 1 (Line-out+Mic-in) |
| | GPIO | 8 |
| | SIM | Optional |
| | TPM2.0 | Onboard, Optional |
| Dimension | Board Type | 3.5" Disk Size SBC |
| | Size | 146 mm x 102mm |
| Power | Standard Port | 12V-35V Phoenix input (2Pin) |
| | Peripheral Input | For Fan and SATA |
| | LED Indicator | Power Indicator |
| Temperature | Operating Temp. | -20°C to 60°C |
| | Storage Temp. | -40°C to 80°C |
| Operating System | Win10/11 64bit, Linux 64bit | |
| *All specifications and photos are subject to change without notice. | | |