Compact, Powerful, and Versatile!
The Maxtang nuc mini-PC is a computing solution that is both compact and powerful. It is outfitted with Intel® Tiger Lake processors and Intel® Integrated Graphics, which enable dual displays and provide exceptional performance. The device offers a range of versatile connectivity options, expandable storage, VESA mounting support, and compatibility with both Windows 10 and Linux operating systems, making it suitable for a variety of needs. This mini computer PC offers you an efficient, flexible, and sleek design.
Celeron 6305,i3-1115G4
i5-1135G7/11320H or i7-1165G7
Dual Channel SO-DIMM DDR4-3200
1xSATA3.0
1xM.2 for NVMe 2280 SSD
Iris Xe/UHD Graphics Depends on CPU
10/100/1000Mbps Speed
RJ45 Interfaces
Tailor Your Performance with 4 CPU Options
Intel® Tiger Lake Celeron i3/i5/i7
Experience vibrant and immersive visuals with the MTN-TL50's dual display capability. Its Intel® Integrated Graphics, powered by Iris Xe or UHD Graphics (depending on the CPU), deliver stunning colors and sharp details. Expand your workspace and enjoy a seamless multitasking experience with the MTN-TL50's exceptional display features.
Stay connected effortlessly with the best small PC MTN-TL50's versatile I/O ports. With USB 3.2, USB 2.0, LAN, and USB-C options, connect all your devices with ease. Whether you need to transfer data, connect peripherals, or access high-speed internet, the MTN-TL50 offers seamless connectivity for your convenience. Stay productive and connected with the exceptional connectivity features of Windows small PC.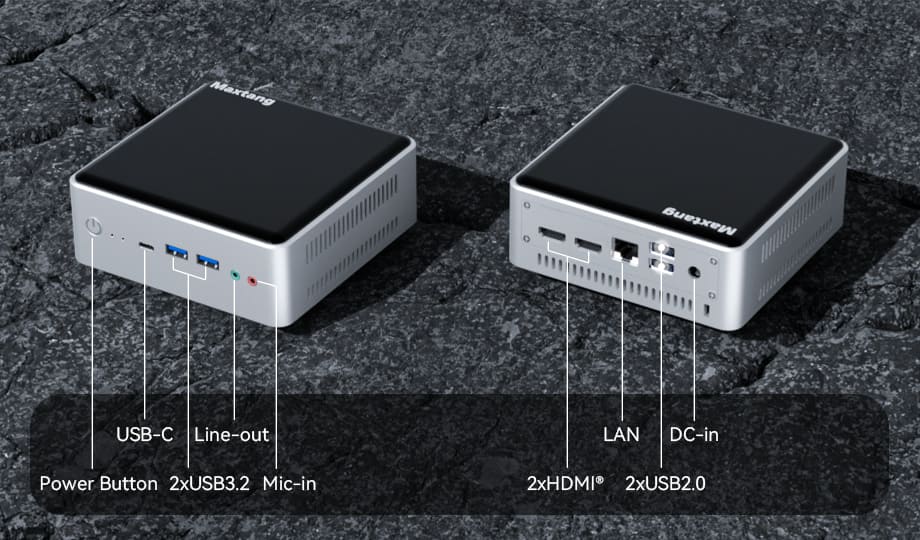 More Room More Flexibility
Expandable Storage Options
Enjoy faster and expandable storage options with the MTN-TL50 mini desktop PC. Benefit from the flexibility of SATA3.0 and M.2 slots, enabling you to store and retrieve files effortlessly. The M.2 slot supports a 2280 NVMe SSD, providing accelerated data transfer speeds and reduced load times. Experience seamless storage expansion and keep your data organized with the MTN-TL50's efficient storage features.
Compact Design Brilliance
Enjoy the space-saving elegance of the MTN-TL50 with its VESA mounting support. This sleek and compact mini computer for sale can be effortlessly mounted on walls or the back of monitors, freeing up valuable desk space and offering a clutter-free setup. Experience a seamless integration into any environment while relishing the exceptional performance and style of the MTN-TL50
Versatile Operating System Support
Unlock the full potential of  Intel® mini PC MTN-TL50 with its versatile operating system support. Whether you prefer the familiar Windows 10 64-bit or the customizable Linux 64-bit, nuc mini PC accommodates your preferred environment effortlessly. Enjoy seamless compatibility and access to a wide range of software and applications, empowering you to work and explore with ease.
The CPU is the key factor in determining a computer's performance and speed. Our NUC Mini PC offers a range of Intel® Tiger Lake processors, from Celeron 6305 to i7-1165G7, delivering powerful computing capabilities to meet various needs.
A compact size of 128Lmx130W x52Hmm(5x5x2-inch)mini windows PC,making it perfect for small works paces or home setups.
Utilizes active cooling to maintain optimal temperature levels during operation. This ensures efficient heat dissipation and helps prevent overheating, contributing to the overall stability and longevity of the system.
The mini-PC features a standard 12V/19V DC-in power port, allowing it to be powered efficiently and reliably.
Small powerful PC includes a 10/100/1000 Mbps Ethernet controller with an RJ-45 interface. This allows for high-speed wired network connectivity, enabling seamless internet access, online collaboration, and reliable data transfer.
Efficient Thermal Solution
Operating within a temperature range of 0°C to 50°C, allowing for reliable performance in various environments. A storage temperature range of -20°C to 70°C, ensuring the safety of stored data and components under different storage conditions.
High&Low Temperature Test
-20°C to 60°C(-4°F to 140°F)

Corrosion Test

Altitude Test
Drop Test

Humidity Test

Vibration Test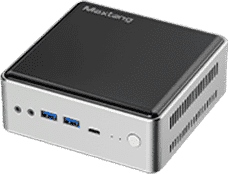 Maxtang MTN-TL50

Bracket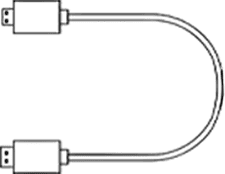 HDMI® Cable

Power Adapter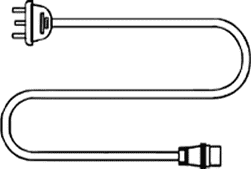 Power Cord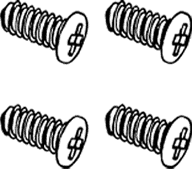 Mounting Screws
1 x Maxtang MiniPC MTN-BW50
1 x Power Adapter
1 X HDMI® Cable
1 x Wall-mounted Bracket
1 x Thank You Card
*Product has High-Definition Multimedia Interface. 
*The terms HDMI, HDMI High-Definition Multimedia Interface, HDMI Trade dress and the HDMI Logos are trademarks or registered trademarks of HDMI Licensing Administrator, Inc.
*All data is for information purposes only and not guaranteed for legal purposes. Information has been carefully checked and is believed to be accurate however, no responsibility is assumed for inaccuracies.  All other trademarks or registered trademarks are the property of their respective owners and are recognized.
MTN-TL50 Specifications
| | | | | | |
| --- | --- | --- | --- | --- | --- |
| MTN-TL50 | CPU | Celeron 6305 | i3-1115G4 | i5-1135G7/11320H | i7-1165G7 |
| | Turbo Frequency | / | 4.1 GHz | 4.2 GHz/4.5 GHz | 4.7 GHz |
| | Core Frequency | 1.8 GHz | 3.0 GHz | 2.4 GHz/2.5 GHz | 2.8 GHz |
| | Cache | 4 MB | 6 MB | 8 MB | 12 MB |
| | BIOS | AMI UEFI BIOS | | | |
| | Memory | Dual Channel SO-DIMM DDR4 up to 64GB | | | |
| Display | GPU | Intel Integrated Graphics (Iris Xe/UHD Graphics depends on CPU) | | | |
| | Display Port | 2xHDMI® 2.0 | | | |
| Ethernet | Speed | 10/100/1000 Mbps | | | |
| | Controller | RTL8111H | | | |
| | Interface | RJ-45 | | | |
| Audio | Audio Codec | Realtek HD | | | |
| | Interface | Line-out, Mic-in, Audio header, Amplifier header | | | |
| Hardware | CPU temperature, system temperature, onboard voltage, watchdog | | | | |
| Storage | M.2 | 1xM.2 for NVMe 2280 SSD | | | |
| | SATA3.0 | 1xSATA3.0 | | | |
| Expansion | M.2 | 1xM.2 for WiFi and Bluetooth | | | |
| I/O Interface | HDMI® | 2 | | | |
| | USB2.0 | 2 | | | |
| | USB3.2 | 2 | | | |
| | LAN | 1 | | | |
| | Audio | 1 x Line-out + 1 x Mic-in | | | |
| | DC-in | 1 | | | |
| | USB-C | 1 | | | |
| Power | Standard Port | 12V/19V DC-in | | | |
| Dimension | Size | 128Lmm x 130Wmm x 52Hmm (5 x5 x2-inch ) | | | |
| Temperature | Operating Temp. | 0°C to 50°C | | | |
| | Storage Temp. | -20°C to 70°C | | | |
| Cooling | Cooling | Active | | | |
| Operating System | Operating System | Win10 64bit, Linux 64bit | | | |
| *All specifications and photos are subject to change without notice. | | | | | |
| *The terms HDMI, HDMI High-Definition Multimedia Interface, HDMI Trade dress and the HDMI Logos are trademarks or registered trademarks of HDMI Licensing Administrator, Inc. | | | | | |