Maximize Your Day with a Windows Micro PC!
Equipped with Intel® N100 or i3-N305 processor, it delivers outstanding multitasking and supports up to 32GB DDR4 memory. Power, convenience, and reliability in one!
Micro PCs for Your Daily Routine!
Intel® N100 or i3-N305 CPUs
Single Channel SO-DIMM DDR4
1xM.2 for 2280 SATA
1x FPC SATA interface
Supports WiFi 6+ Bluetooth 5.2
Integrated Intel® UHD Graphics
Supports Win10/11 64bit, Linux 64bit
Low Power Comsuption:6W/15W
10/100/1000/2500 Mbps
2xRJ45
4096x2160@60Hz Triple Displays
Streamline Your Computing
Intel® Alder Lake N series Processor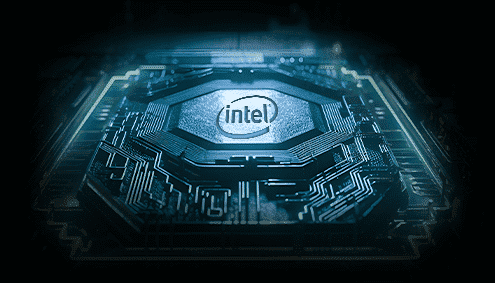 Intel® Core i3-N305 VS Intel® N100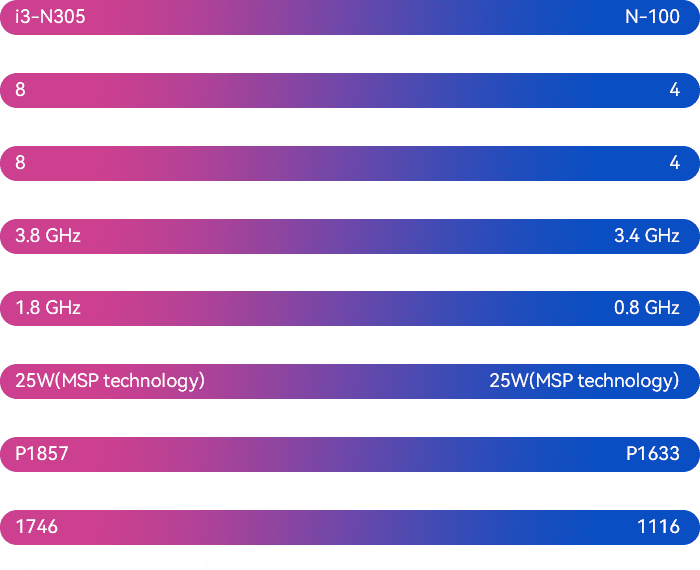 CPU Temperature under Continuous Operation

Expand Your Display Setup
Connect Three Screens with Ease
Indulge in a dynamic and flexible visual extravaganza with the MTN-ALN50. This small form factor PC boasts of two HDMI®2.0 ports and a USB-C port that comes with Display Port 1.4 Alt Mode functions. you can seamlessly connect three displays and elevate your productivity and entertainment to new levels. So, sit back, relax, and let the MTN-ALN50 take you on a journey of unparalleled viewing pleasure.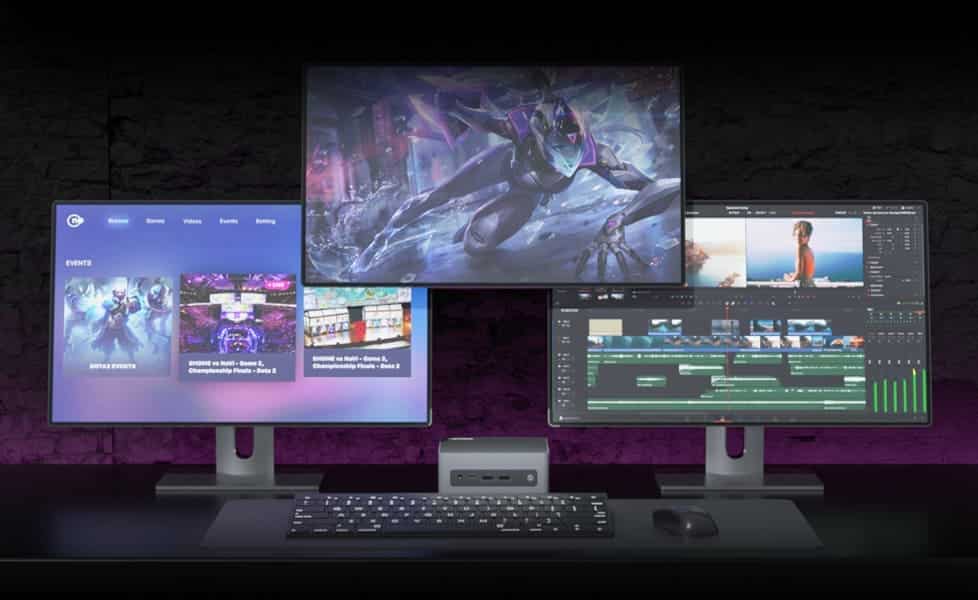 Get Smooth Performance: 32GB DDR4 Memory
Computing in Tiny Windows PC
With support for single-channel SO-DIMM DDR4 memory up to 32GB, experience smooth performance and efficient task handling. Whether you're working on intensive projects or running multiple applications simultaneously, the tiny PC MTN-ALN50's memory capacity ensures smooth and reliable performance.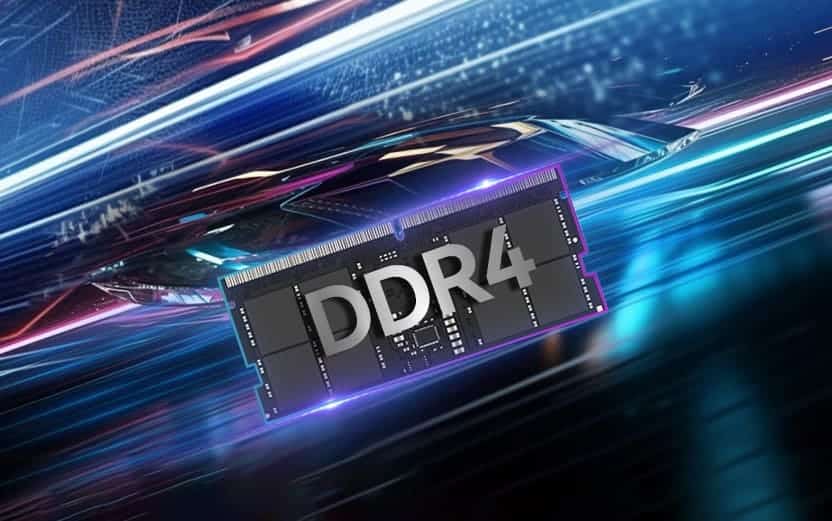 M.2 for 2280 SATA
Single Channel SO-DIMM DDR4
Stay Connected and Productive
Meet the MTN-ALN50, the ultimate Windows mini PC for connecting all your gadgets. With multiple ports, including USB3.2, USB2.0, LAN, and USB-C, you can easily link up your devices and transfer data quickly. Say goodbye to tangled cables and limited options. This tiny but powerful PC will help you work, play, and stay connected like never before. Whether you're a content creator, business professional, or tech enthusiast,the MTN-ALN50 will take your productivity to the next level. Get ready to experience innovation in a compact Windows PC today!
Small PC with M.2 & FPC SATA Interfaces
Never worry about running out of storage space again. This small form factor PC features an M.2 interface and an FPC SATA interface, allowing you to easily add storage devices and ensure ample space for your data, applications, and media files.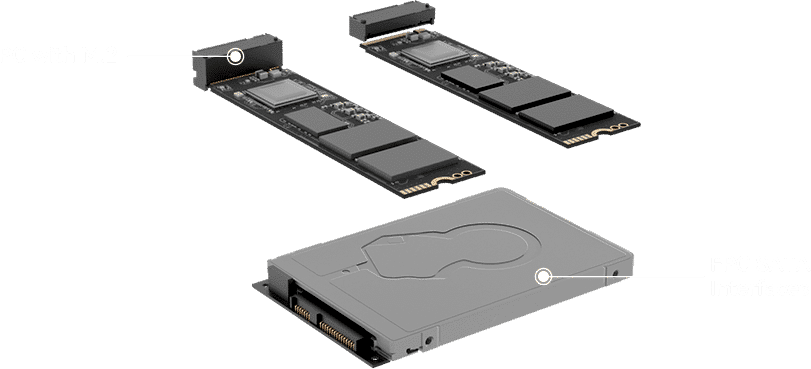 Stream, Game, and Work with Ease
High-Speed Data Transfer and Internet Access
This compact personal computer offers high-speed connectivity through its Ethernet capabilities. It supports data transfer rates of 10/100/1000/2500Mbps, providing fast and dependable networking for uninterrupted internet access and seamless data transfer. The MTN-ALN50's Ethernet features, which include the RTL8125 controller and 2xRJ-45 ports, guarantee stable and efficient network connections, regardless of whether the user is streaming content, gaming, or engaging in bandwidth-intensive tasks.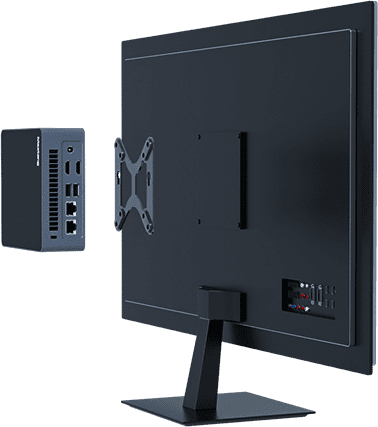 Enjoy the space-saving elegance of the MTN-ALN50 with its VESA mounting support. This sleek and compact mini-PC can be effortlessly mounted on walls or the back of monitors, freeing up valuable desk space and offering a clutter-free setup. Experience a seamless integration into any environment while relishing the exceptional performance and style of the MTN-ALN50.
OS Compatibility Solution
The MTN-ALN50 small PC works with many different operating systems, like Windows 10/11 64-bit and Linux 64-bit. You can pick the one you like best, whether it's Windows or Linux. The MTN-ALN50 makes it easy to use your favorite operating system and have a good computer experience.
Power up Your Setup with Flexible Input Options
Reliable Performance: MTN-ALN50
MTN-ALN50 tiny computer provides convenient power input options that support 12V/19V DC-in, thereby affording users the flexibility to select the power input that best suits their setup. This feature ensures reliable power delivery for uninterrupted performance, whether the device is being used at home, in the office, or on the go.
Compact Performance for Any Environment
This micro PC is small, measuring only 129Lx127Wx52.5Hmm (5x5x2-inch). It saves space without losing performance. It'sperfect for small desks or tidy setups. The MTN-ALN50 is great for any environment.
This micro PC is totally cool, literally! It's got active cooling tech that keeps it running smoothly and at the perfect temp. Even when you're doing some heavy-duty stuff, the efficient cooling system keeps everything chill. So you can work or play for hours without worrying about it overheating. It's reliable and consistent, so you can just relax and enjoy.
MTN-ALN50 Small PC: Boss in Hot & Cold Environments
This small computer is great at working in different temperatures. It can work well in hot or cold places because it can operate in temperatures from 0°C to 50°C. Whether you're utilizing it in the comfort of your own home or in a bustling business environment, the tiny MTN-ALN50 computer can take on any challenge and still perform like a charm.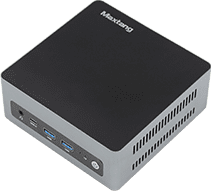 Maxtang MTN-ALN50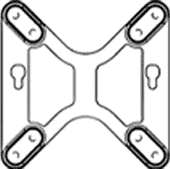 VESA Mount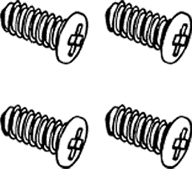 Mounting Screws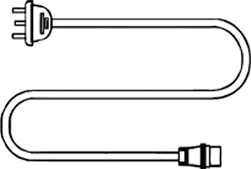 Power Cord
HDMI® Cable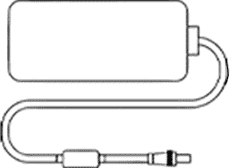 Power Adapter
1 x Maxtang MiniPC MTN-ALN50
1 x Power Adapter
1 x HDMI® Cable
1 x Wall-mounted Bracket
1 x Thank You Card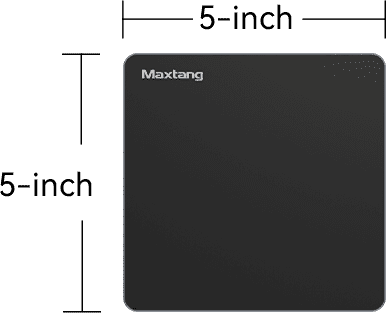 *Product has High-Definition Multimedia Interface. 
*The terms HDMI, HDMI High-Definition Multimedia Interface, HDMI Trade dress and the HDMI Logos are trademarks or registered trademarks of HDMI Licensing Administrator, Inc.
*All data is for information purposes only and not guaranteed for legal purposes. Information has been carefully checked and is believed to be accurate however, no responsibility is assumed for inaccuracies.  All other trademarks or registered trademarks are the property of their respective owners and are recognized.
MTN-ALN50 Specifications
| | | | |
| --- | --- | --- | --- |
| MTN-ALN50 | CPU | N100 | N305 |
| | Total Cores/Threads | 4C/4T | 8C/8T |
| | Max Turbo Frequency | 3.40GHz | 3.80 GHz |
| | Cache | 6MB Intel® Smart Cache | 6MB Intel® Smart Cache |
| | TDP | 6W | 15W |
| | Memory | Single Channel SO-DIMM DDR4 up to 32GB | |
| Display | GPU | Integrated Intel® UHD Graphics | |
| | Display Interface | 2xHDMI®2.0 plus DisplayPort 1.4 through USB-C | |
| Ethernet | Speed | 10/100/1000/2500 Mbps | |
| | Controller | RTL8125 | |
| | Interface | 2xRJ-45 | |
| | Wake on LAN | Yes | |
| Audio | Audio Codec | Realtek HD | |
| | Interface | 1xCTIA 2-in1 Audio Jack, Supports Line-out+Mic-in | |
| Hardware | Hardware | CPU tem perature, System temperature, Onboard voltage, Watchdog | |
| Storage | M.2 | 1xM.2 for 2280 SATA | |
| | SATA | 1x FPC SATA interface | |
| Expansion | M.2 | 1xM.2 for WiFi, supports PCIe, USB&CNVi | |
| | EMMC | optional | |
| Other I/O | USB2.0 | 1 | |
| | USB3.2 | 3 | |
| | USB-C | 1xUSB-C Full-functioned | |
| | | Support USB 3.2 Gen 2 upstream/DisplayPort 1.4 Alt Mode | |
| | Wired Control | Optional | |
| | TPM | Optional | |
| Power | Standard Port | 12V/19V DC-in | |
| Dimension | Size | 129Lx127Wx52.5Hmm (5x5x2-inch) | |
| Temperature | Operating Temp. | 0°C to 50°C | |
| | Storage Temp. | -20°C to 70°C | |
| Cooling | Cooling Method | Active | |
| Operating System | OS | Win10/11 64bit, Linux 64bit | |
| *All specifications and photos are subject to change without notice. | | | |
| *The terms HDMI, HDMI High-Definition Multimedia Interface, HDMI Trade dress and the HDMI Logos are trademarks or registered trademarks of HDMI Licensing Administrator, Inc. | | | |