The NX-N100 is a mini computer designed specifically for RVs. It's super easy to install on the wall, starts up quickly, and has a hardwired network port (2xRJ-45) that can handle all the bumps and jolts of travel as well as -20°C to 60°C temperatures. Plus, the Maxtang mini computer also supports WiFi extenders so you can enjoy your favorite movies on the road just like at home.
Ultra Compact Mini RV Computer
Single Channel SO-DIMM
DDR4-3200 MT/s
1xM.2 for 2280 SATA/4G
1x FPC SATA interface
Supports WiFi 6+ Bluetooth 5.2
Integrated Intel® UHD Graphics
Windows 10/11 64bit, Linux 64bit
4096x2160@60Hz Triple Displays
The little RV computer has an Intel® Alder Lake-N series N100 processor. It's powerful, cost-effective, and easy to use in your RV. This small computer saves space, stays cool, and lasts a long time, making your travels better.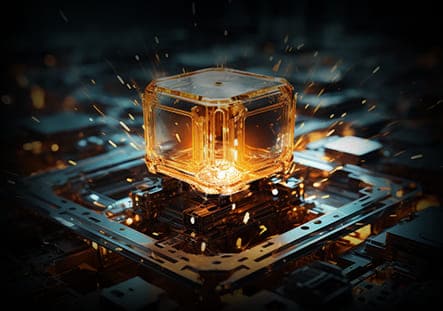 3.4GHz Max Turbo Frequency

Test data comes from the Maxtang laboratory center
NX-N100 Small Form Factor RV Computer
Behold small form factor RV computer, a true marvel of immersive display technology. With its integrated Intel® UHD Graphics and support for not one, but two HDMI®2.0 ports and DisplayPort 1.4 through USB-C, prepare to be dazzled by stunning visuals and effortlessly connect 3 displays. Whether you're on the road in your truck or RV, the NX-N100's display capabilities will transport you to a world of vibrant and captivating visuals, elevating your visual experience to new heights.Get ready to be immersed in a world of wonder and amazement with the NX-N100.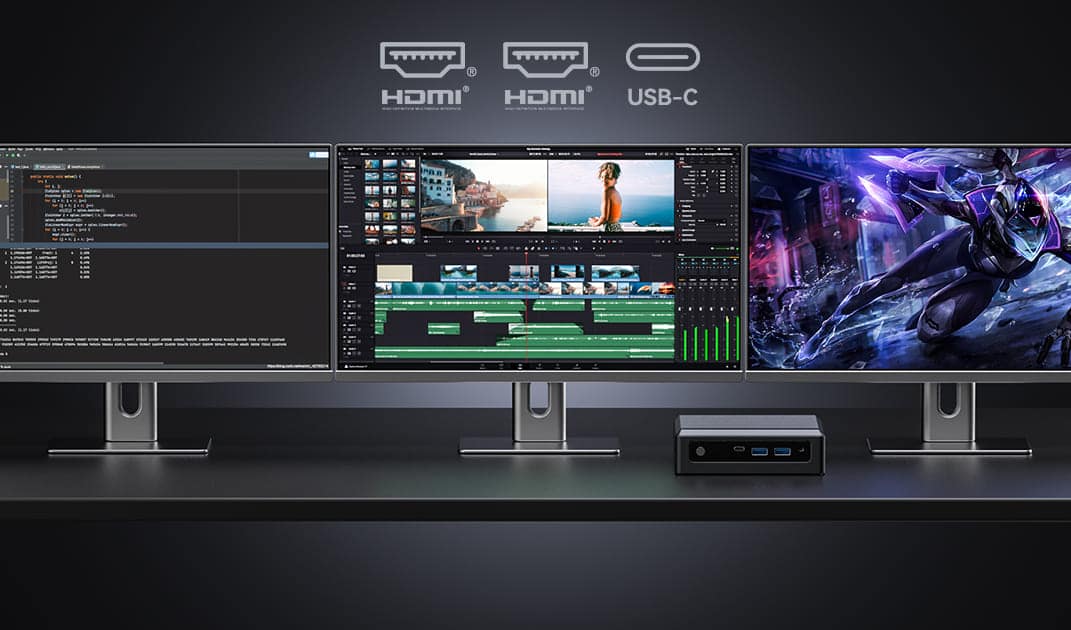 Mini RV Computer with I/O Options
Versatility and Flexibility Connection
The top-performing mini RV computer provides a wide range of I/O options to facilitate effortless device connectivity. Boasting 2xLAN, 3xUSB3.2, 1xUSB2.0, USB-C, and the option of SIM and COM ports, it enables seamless connection of all your devices. With its ability to transfer data, connect peripherals, and expand your setup with ease, the NXN100's comprehensive I/O features ensure convenient connectivity and adaptability to cater to your diverse needs. This makes it a versatile and flexible solution for all your computing requirements.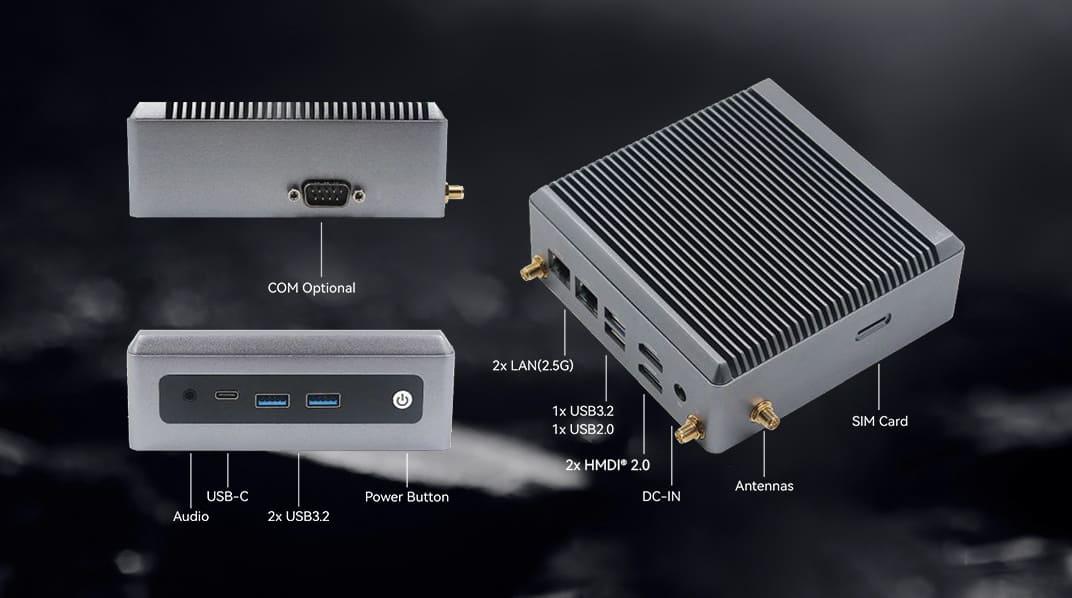 Mini PC Storage Powerhouse
Effortless Expansion and Seamless Organization of Your Data
Best mini PC NX-N100 is a storage powerhouse that caters to your every data whim. Its M.2 and FPC SATA interface allows for effortless expansion of your storage capacity, be it for your work-related documents or your vast collection of multimedia content. With ample space at your disposal, you can now revel in the convenience of easy access and seamless organization of your files, ensuring a computing experience that is both smooth and efficient.
Intel® 12th Gen Mini PC for Confined Spaces
NX-N100 is characterized by a small form factor, rendering it highly suitable for confined spaces. Its dimensions of 127Lx127Wx45.6Hmm (5x5x1.79-inch) enable it to provide a space-saving solution while maintaining optimal performance. This device is ideal for individuals who possess limited desk space or prefer a tidy setup. The mini PC Intel® 12th Gen NX-N100 seamlessly integrates into any environment, offering convenience and versatility for all computing requirements.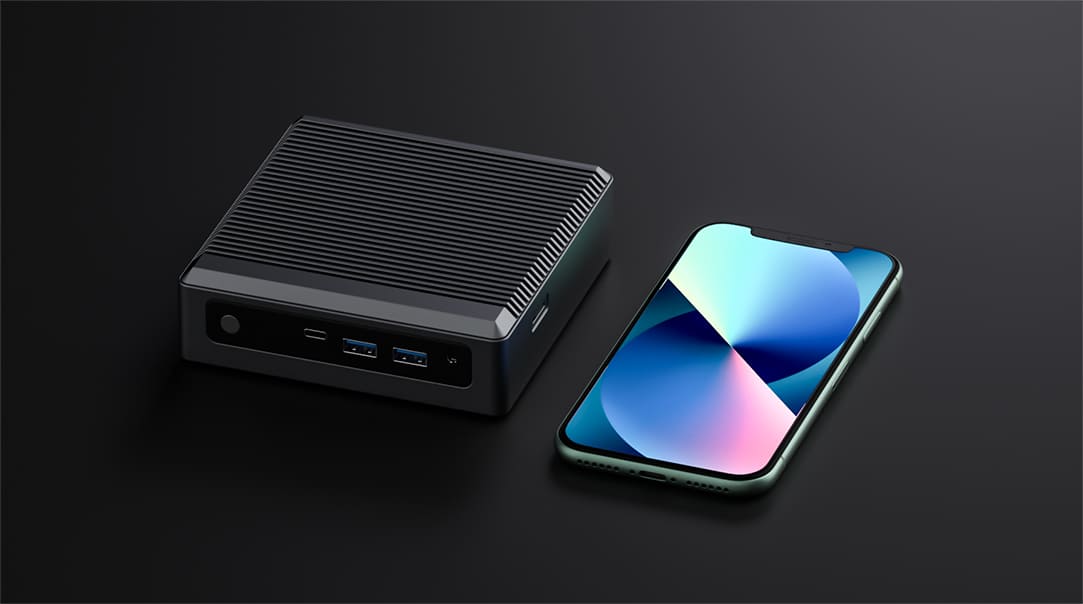 Mastering Efficient Passive Cooling
This Mini RV computer boasts a clever passive cooling system that's the epitome of heat dissipation perfection. Groundbreaking design guarantees top-notch cooling without the racket of pesky fans, resulting in a serene and dependable operation. Whether you're tackling arduous tasks or breezing through your workload, the NXN100's heat management is second to none, keeping your system chill and your performance and stability on point. Revel in a tranquil and cozy computing experience with the NXN100's efficient cooling features.
Max. 32GB RAM - Get More Done!
Best mini PC supports Single Channel SO-DIMM DDR4 3200 MT/s memory, providing you with smooth and efficient performance for multitasking. With the ability to accommodate up to 32GB of RAM, you can effortlessly handle resource-intensive applications, streamlining your workflow and ensuring a seamless computing experience
Get Connected with Mini RV Computers
High-Speed Ethernet for Seamless Streaming and Gaming
Mini RV computers are equipped with high-speed Ethernet capabilities, providing fast and reliable network connectivity. These mini hosts are specifically designed to support data transfer rates of 10/100/1000/2500Mbps, ensuring seamless data transfer, smooth streaming, and stable internet connections. Whether one is engaged in remote work, gaming, or streaming content, the Ethernet feature of the NXN100 guarantees a dependable and high-performance networking experience.
Get the Best of Both Worlds
NX-N100 Compatible with Windows 10/11 and Linux 64-bit
This feature provides you with the freedom to select the operating system that best aligns with their preferences and needs. Whether you prefer the familiarity of Windows or the flexibility of Linux, 12th Gen mini PC offers a seamless integration and a smooth computing experience with your preferred OS.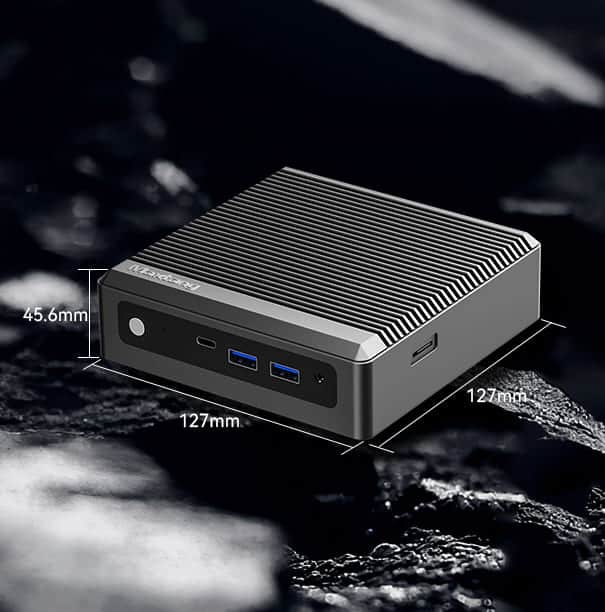 Perfect Fit for Limited Spaces
At a mere 127Lx127Wx45.6Hmm(5x5x1.79-inch), this small form factor PC slides into even the most cramped of corners with ease. Its compact construction guarantees a tidy and organized workspace, making it the perfect pick for home offices, workstations, and any other space-challenged areas. Don't let its size fool you – this device packs a punch when it comes to performance.
Reliable Performance Anywhere
Built to handle varying temperature conditions, providing reliable performance in diverse environments. With an operating temperature range of -20°C to 60°C, you can confidently use the mini PC 12th Gen in both cooler and warmer settings. Additionally, the storage temperature range of -40°C to 80°C ensures small pc remains securely stored, making it the perfect fit for a wide range of applications, from home and office to truck and RV environments.
High&Low Temperature Test
-20°C to 60°C(-4°F to 140°F)
Shock Proof and Compressive
Anti-electromagnetic Interference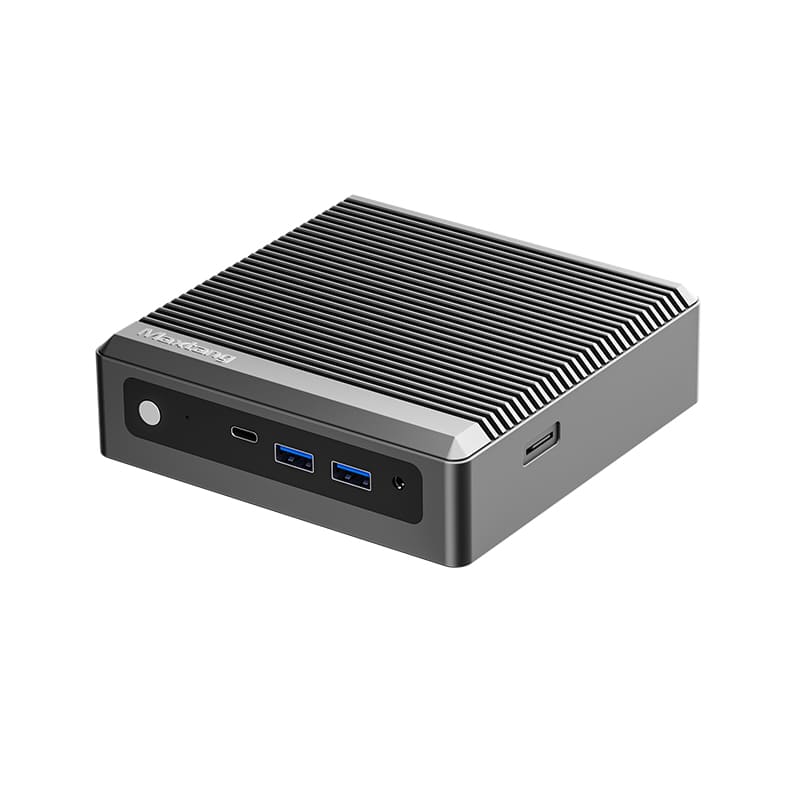 Maxtang NX-N100

VESA Mount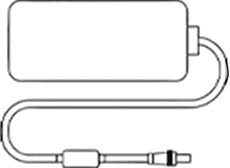 Power Adapter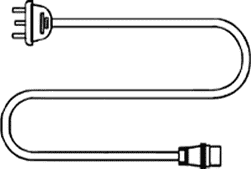 Power Cable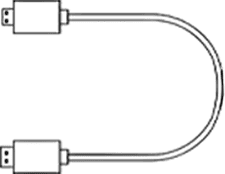 HDMI® Cable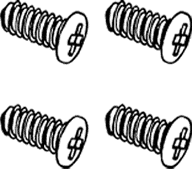 Power Cable
1 x Maxtang Mini PC NX-N100
1 x Power Adapter&Cable
1 X HDMI® Cable
1 x Wall-mounted Bracket
1 x Thank You Card
*Product has High-Definition Multimedia Interface. 
*The terms HDMI, HDMI High-Definition Multimedia Interface, HDMI Trade dress and the HDMI Logos are trademarks or registered trademarks of HDMI Licensing Administrator, Inc.
*All data is for information purposes only and not guaranteed for legal purposes. Information has been carefully checked and is believed to be accurate however, no responsibility is assumed for inaccuracies.  All other trademarks or registered trademarks are the property of their respective owners and are recognized.
NX-N100 Specifications
| | | |
| --- | --- | --- |
| NX-N100 | CPU | N100 |
| | Total Cores/Threads | 4C/4T |
| | Max Turbo Frequency | 3.40GHz |
| | Cache | 6MB Intel® Smart Cache |
| | TDP | 6W |
| | Memory | Single Channel SO-DIMM DDR4 up to 32GB |
| Display | GPU | Integrated Intel® UHD Graphics |
| | Display Interface | 2xHDMI®2.0 plus DisplayPort 1.4 through USB-C |
| Ethernet | Speed | 10/100/1000/2500 Mbps |
| | Controller | RTL8125 |
| | Interface | 2x RJ45 |
| | Wake on LAN | Yes |
| Audio | Audio Codec | Realtek HD |
| | Interface | 1xCTIA 2-in-1 Audio Jack, sopports Mic-in+Line-out |
| Storage | M.2 | 1xM.2 for 2280 SATA/4G |
| | SATA | 1x FPC SATA interface |
| Expansion | M.2 | 1xM.2 for WiFi, supports PCIe, USB&CNVi |
| | SIM | 1 |
| | EMMC | optional |
| Other I/O | COM | RS232 optional |
| | USB2.0 | 1 |
| | USB3.2 | 3 |
| | LAN | 2 |
| | USB2.0 | 4 |
| | USB3.2 | 2 |
| | Type-C | 1xUSB-C |
| | | Support USB 3.2 Gen 2 upstream/DisplayPort 1.4 Alt Mode |
| | TPM | Onboard(optional) |
| | Wired Control | Optional |
| | TPM | Optional |
| Power | Standard Port | 12V DC-in |
| Dimension | Size | 127Lx127Wx45.6Hmm(5x5x1.79-inch) |
| Temperature | Operating Temp. | - 20°C to 60°C |
| | Storage Temp. | - 40°C to 80°C |
| Cooling | Cooling Method | Passive |
| Operating System | OS | Windows 10/11 64bit, Linux 64bit |
| *All specifications and photos are subject to change without notice. | | |
| *The terms HDMI, HDMI High-Definition Multimedia Interface, HDMI Trade dress and the HDMI Logos are trademarks or registered trademarks of HDMI Licensing Administrator, Inc. | | |