Your premium fanless mini PC, designed ultra-thin and compact.
Dual Channel SO-DIMM DDR4
1000 Mbps Ethernet Speed(RTL8111H Controller )
Single Channel SO-DIMM DDR4
2500 Mbps Ethernet Speed( Intel® i225/i226 )
Robtech Review for NX6421-4 LANs
Small Size, Full Functional
Intel® Elkhart Lake J6412 Processor
M.2 for 2242/2280 SSD (SATA ONLY) or 4G
UHD Graphics for 10th Gen Intel® Processors
1.0GbE/2.5GbE 
2xRJ45 or 4xRJ45 Interfaces
Intel® Low Power Consumption J6412 Processor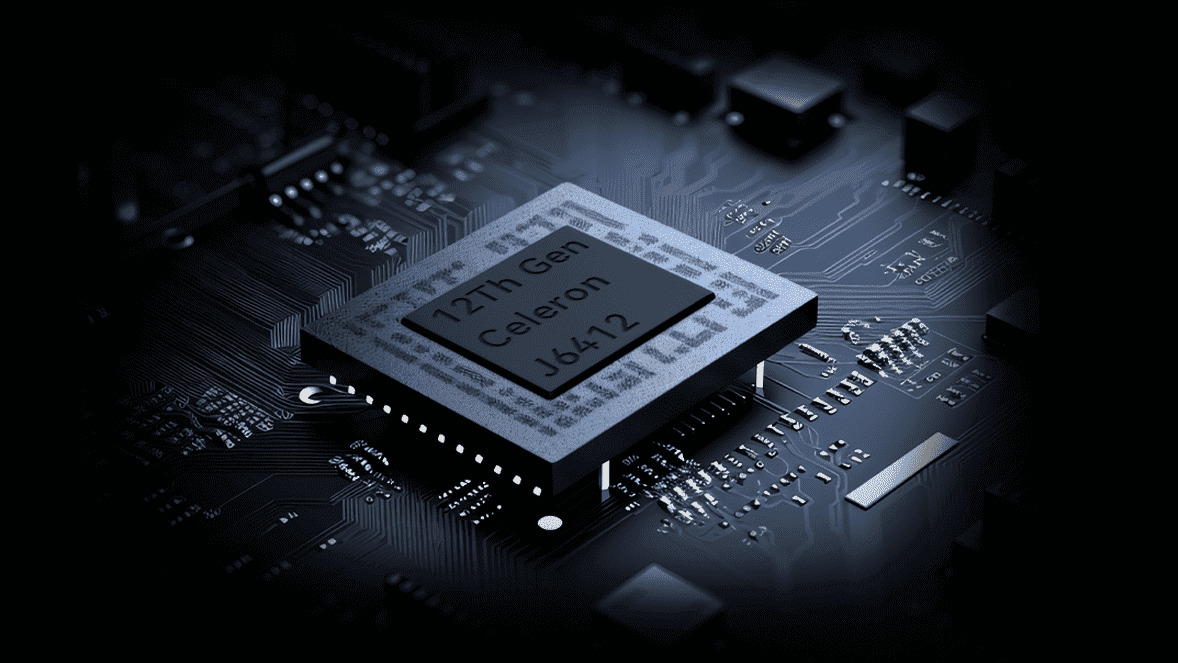 2.60 GHz Max Burst Frequency
Intel Pentium Silver N6000
3096
AMD Ryzen Embedded R1305G
2980


Test data comes from the Maxtang laboratory center
Dual or Single Channel DDR4 RAM
High-speed, high-performance memory up to 3500MT/s
Everything runs quickly and smoothly performance with up to 32 GB of Dual-channel DDR4 RAM. The addition of M.2 2242/2280 SATA SSD or 4G storage boosts your experience with faster loading times and seamless task switching. Plus, the 2.5-inch SATA interface offers ample space for expanding your storage, perfectly catering to your any needs.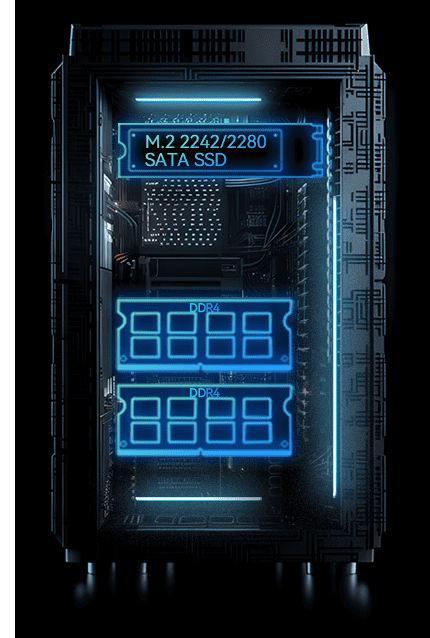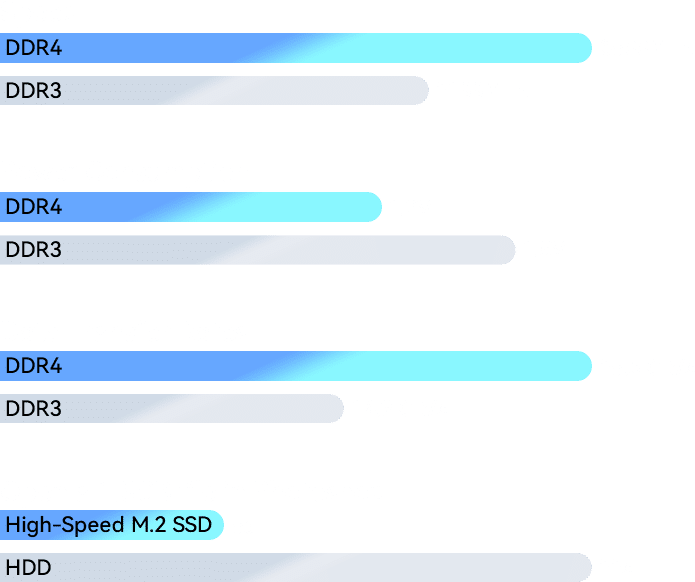 Expands Multiple Work-spaces
The NX6412 Intel® NUC mini PC provides you with a comfortable and relaxing experience with its 2x HDMI® 2.0 ports under Windows 11 or the 64-bit Linux system. , allowing for an immersive 4K@60Hz two-display setup. It can not only play games, but also can for work. You can carry it anywhere, it's a high-performance handheld PC and productivity tool and can be comparable to the current mainstream PC.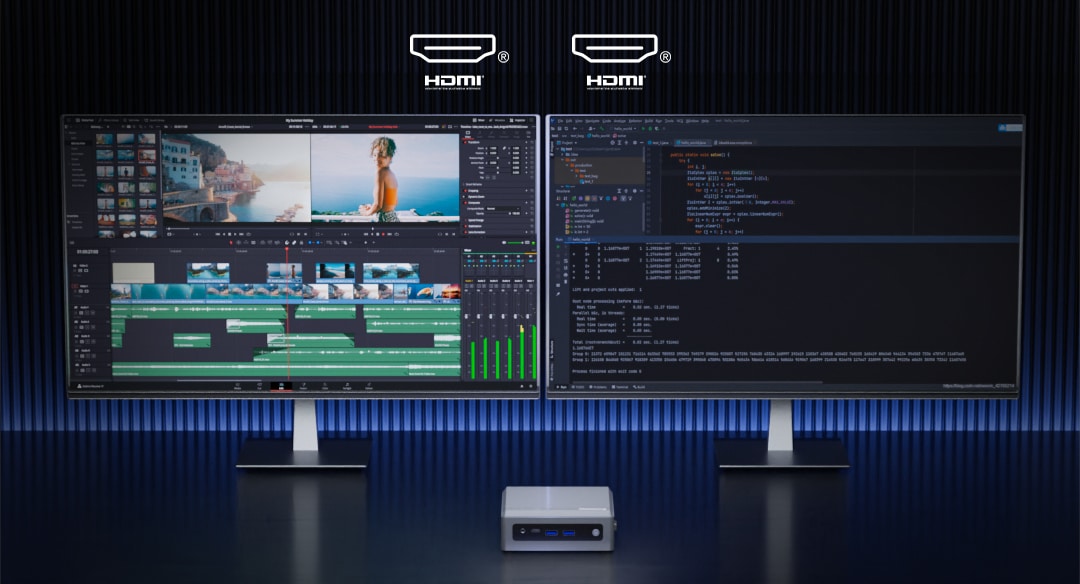 Greater Computing Power with Cost-advantage
This Intel® NUC fanless mini PC can be expanded to accommodate a 2TB M.2 2242 or 2280 SATA SSD and supports up to 32GB of Dual-channel DDR4 RAM, allowing for easy upgrades on your part.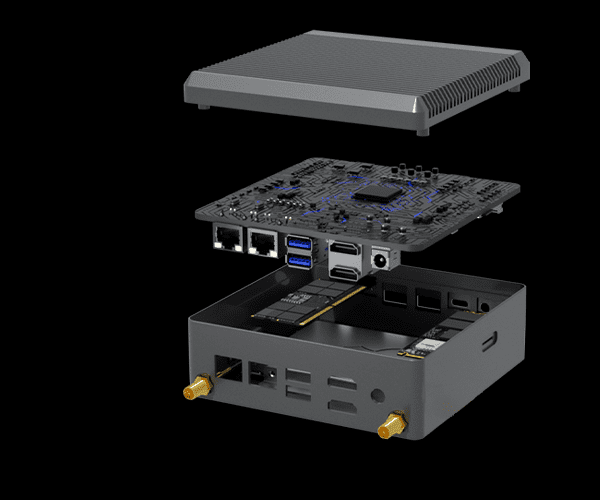 Intel NUC fanless mini PC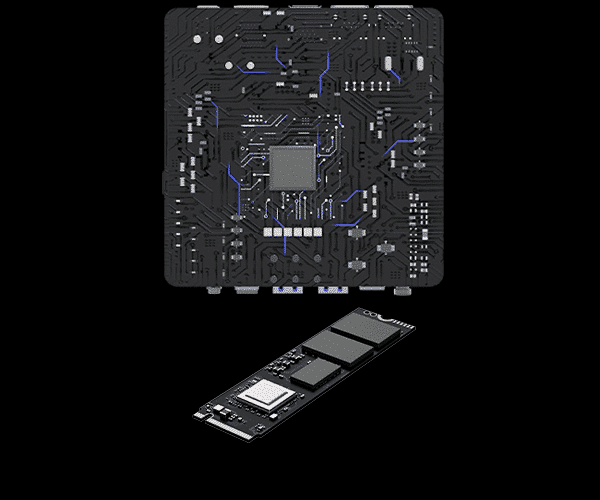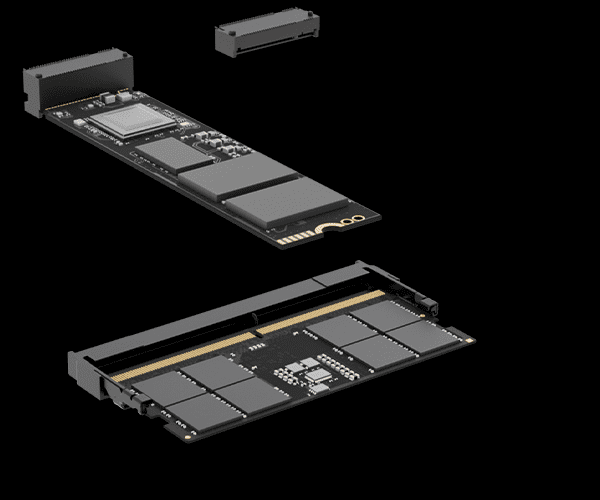 2TB M.2 2242 or 2280 SATA SSD
Innovative Fanless Aluminum Alloy Fins Cooling Design
NX6412 Intel® mini pc is enclosed in an aluminum casing and incorporates a fin design for efficient heat dissipation through physical contact. Effectively addresses challenges related to contaminants and noise in harsh environments, utilizing the principle of conduction. As a result, it offers enhanced protection for the processor, memory, and SSD, delivering outstanding performance.
Ultra-thin at just 1.7 inches mini pc delivers exceptional compactness. With a stylish design measuring 5x5x1.7 inches and weighing only 0.6L, it can be conveniently mounted to the rear of a monitor, providing a space-saving solution for both home and office environments.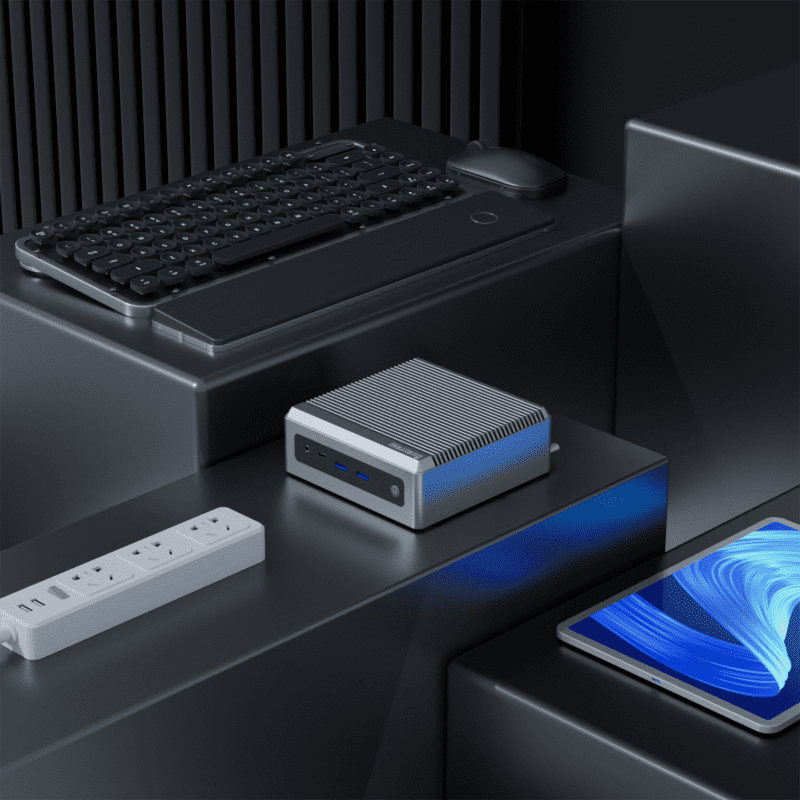 Multiple Operating Systems
Compatible with most industrial configuration software and supports ESXI, LEDE, Win10/11 Pro, Ubuntu and Linux.
Wider Powerful Connections
The NX6412 Intel® NUC fanless mini PC is equipped with 2x LAN or 4x LAN, 2xHDMI®2.0, 2x USB3.2, 1x USB-C, 2x USB2.0, and one SIM card port of connectivity options to cater to diverse network router,sensors,projectors,speakers,HDTVs,POS machine,displays,ticket printers,and more application needs.
Enjoying Stable and Swift Internet Access
Benefit from Intel® Bluetooth® 5.2 technology, which delivers faster speeds, improved performance, and simplified file sharing. You'll experience accelerated wireless transmissions, minimized latency, improved power efficiency, and enhanced security with Intel® Wi-Fi 6. Enjoy seamless HD video streaming and near-instant file transfers. Simplify your entertainment and professional work with ease.
Reliable Mini PC Ensured by Professional Testing
NX6412 mini PC is built with a robust design to withstand challenging environments, offering resistance against moisture, dust, and corrosion. It has undergone rigorous testing processes, including aging tests, high&low temperature , vibration tests, drop tests, thermal shock tests, and network data analysis to minimize packet loss.NX6412 can endure extreme conditions ranging from -20℃to 60℃(-4℉ to 140℉), maximizing its longevity and reliability.
High&low temperature Test
-20°C to 60°C
(-4°F to 140°F)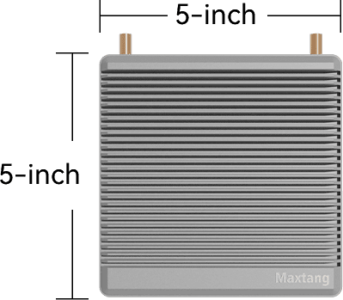 Maxtang NX6412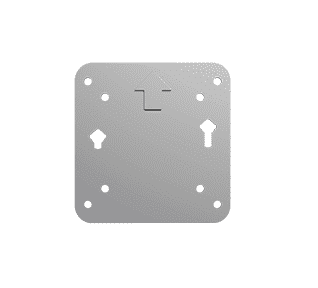 Wall-mounted Bracket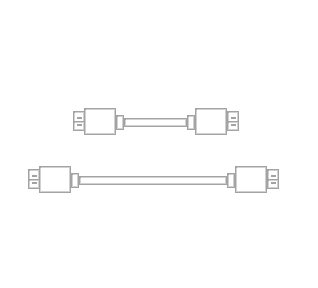 HDMI® Cable Power Adapter
1 x Maxtang MiniPC NX6412
1 x Power Adapter
1 X HDMI® Cable
1 x Wall-mounted Bracket
1 x Thank You Card
*Product has High-Definition Multimedia Interface. 
*The terms HDMI, HDMI High-Definition Multimedia Interface, HDMI Trade dress and the HDMI Logos are trademarks or registered trademarks of HDMI Licensing Administrator, Inc.
*All data is for information purposes only and not guaranteed for legal purposes. Information has been carefully checked and is believed to be accurate however, no responsibility is assumed for inaccuracies.  All other trademarks or registered trademarks are the property of their respective owners and are recognized.
NX6412 (2xLAN)
NX6412 (4xLAN)
NX6412 (2xLAN)
NX6412(2xLANs) Mini PC with Intel® Elkhart Lake J6412 Processor
| | | |
| --- | --- | --- |
| Processor | CPU | J6412 |
| | Base Frequency | 2.00GHz |
| | Burst Frequency | 2.60GHz |
| | Cache | 1.5MB L2 |
| | TDP | 10W |
| Memory | Type | Dual Channel SO-DIMM DDR4 |
| | Max. Capacity | 32GB |
| Display | GPU | Intel® UHD Graphics for 10th Gen Intel® Processors |
| | Display via | 2xHDMI®2.0 |
| Ethernet | Speed | 10/100/1000 Mbps |
| | Controller | RTL8111H |
| | Interface | 2x RJ45 |
| | Wake on LAN | Yes |
| Audio | Audio Codec | Realtek HD |
| | Interface | 2-in- 1 Audio Jack, Mic-in+Line-out |
| Storage | M.2 | 1xM.2 for 2242/2280 SSD (SATA ONLY) or 4G |
| | SATA | Optional |
| Expansion | M.2 | 1xM.2 for WiFi |
| | SIM | 1 |
| I/O | LAN | 2 |
| | USB2.0 | 2 |
| | USB3.2 | 2 |
| | Type-C | 1 |
| | HDMI®2.0 | 2 |
| Dimension | Size | 127mm x 127mm x 43.5mm(5X5X1.7-inch) |
| Weight | N.W. | 2kg |
| Power | Standard Port | 12V DC-in |
| Temperature | Operating Temp. | – 20°C to 60°C |
| | Storage Temp. | – 40°C to 80°C |
| Cooling Method | Passive | |
| Operating System | Windows 10/11 64bit, Linux 64bit | |
| *All specifications and photos are subject to change without notice. | | |
NX6412 (4xLAN)