Power-packed, Compact in Size
AMD® Ryzen™ 7 7735HS
AMD® Ryzen™ 5 6600H
8 cores,16 Threads, 16MB Cache
6 cores,12 Threads, 16MB Cache
AMD® Radeon™ Graphic 680M/660M
Dual Channel SO-DIMM DDR5
SATA3.0 Slot
M.2 2280 NVME(PCIE4.0x4)
Supports WiFi 6E +Bluetooth® 5.2
Lightning-fast wired transmission
Superior Performance
Low-Powered CPU
Processor Technology for CPU Cores
Popular Comparisons for AMD® Ryzen™ 7 7735HS. Higher results represent better performance
AMD® Ryzen™ 7 7735HS
24396
AMD® Ryzen™ 7 PRO 6850H
23173
AMD® Ryzen™ 7 6800HS Creator Edition
22888
AMD® Ryzen™ 9 5900HX
22830
AMD® Ryzen™ 9 PRO 6950H
22691
AMD® Ryzen™ 9 6900HS Creator Edition
22520
AMD® Ryzen™ 7 5800H
21258
AMD® Ryzen™ 7 7735U
21119
Apple® M1 Pro 8 Core 3200MHz
18305
Intel® Core i7-11600H @2.90GHz
15785
Data is derived from simulated tests conducted in Maxtang's laboratory and is subject to variation based on individual device usage patterns.
Processor Technology for CPU Cores
Popular Comparisons for AMD® Ryzen™ 5 6600H. Higher results represent better performance
AMD® Ryzen™ 5 6600H
19121
AMD® Ryzen™ 5 6600HS Creator Edition
19060
AMD® Ryzen™ 5 5600H
17166
AMD® Ryzen™ 5 PRO 6650U
16694
Intel® Core i5-11400H @ 2.70GHz
15902
AMD® Ryzen™ 5 7530U
15796
AMD® Ryzen™ 5 5625U
15084
AMD® Ryzen™ 5 PRO 5675U
14701
Data is derived from simulated tests conducted in Maxtang's laboratory and is subject to variation based on individual device usage patterns.
Accelerate Your Creative Process
AMD® Radeon™ Graphics 680M/660M
Designed with the new RNDA2 architecture and ray tracing support to deliver vibrant graphics,
making your creative endeavors easier than ever before.
Ryzen™ 7 7735HS(680M Graphic)
Architecture: RDNA 2
Graphics Core: 12
Graphics Frequency: 2.2 GHz
Ryzen™ 5 6600H(660M Graphic)
Architecture: RDNA 2
Graphics Core: 6
Graphics Frequency: 1.9 GHz
High-frequency Operation, Power-saving & Energy-efficient
Faster Dual-channel DDR5 RAM
The MTN-FP750 Mini PC computers features dual-channel DDR5 memory at 4800MHz, delivering a bandwidth of 51.2GBps, 2 times faster than DDR4 3200MHz at 25.6GBps. DDR5 consumes 13% less power, operates at 1.1V (compared to DDR4's 1.2V), and includes an enhanced On-die ECC error correction mechanism, making it ideal for demanding tasks like digital signage, retail, content creation, and data-intensive applications.
PCIe Gen4.0 Speed 3500MB/s, Rival Lightning
Next-gen PCIe 4.0 SSD increases data bandwidth by 100%, ensuring backward compatibility and enhanced data integrity.This AMD® mini pc Ryzen™ features 1xM.2 slot for 2280 NVMe SSD.
Simplified Expansion Options
Effortlessly expand storage capacity up to 2TB with the built-in 25-inch mechanical hard drive tray, perfect for you storing large files by this mini PC computers.
Dual Channel SO-DIMM DDR5
PCIe Gen4x4M.2 2280 SSD x 1
Lightning-fast Wired + Wireless at Your Fingertips
With WiFi 6E, Bluetooth 5.2, and a 2.5GbE LAN port, mini PC AMD® Ryzen™ 7 or Ryzen™ 5 mini pc allows for seamless connectivity of multiple devices in crowded environments, reducing latency and ensuring smooth video streaming or conferencing. Experience lightning-fast network and data transfer speeds for efficient multitasking.
Housed within the compact 5x5x2-inches enclosure is an innovative U designed and fan thermal system, purpose-built to enable this mini PC computers MTN-FP750 to effortlessly handle demanding workloads at screaming-fast speeds and stay whisper-quiet.
High-quality Craftsmanship
The top cover features a piano lacquer finish
Carefully Selected Materials
The middle frame is crafted from aluminum alloy material.
Specifically designed for efficient heat dissipation
Equipped with silent fans and heat sinks for rapid cooling experience
Maintains extremely low noise levels even under heavy load
PWM Infinitely Speed Control
Smart control to use the max or lower fan speed based on your workload.
Supports wall mounting, allowing placement behind the display, TV, or Monitors and maximizing desktop space savings.
ALL-in-one Aluminum Metal Body
MTN-FP750 compact mini PC computers features an aluminum metal body enhances durability and abrasion resistance while providing better heat dissipation performance.
Energy-saving and Eco-friendly
Maxtang's sustainable green environmental protection plan helps our customers save significant resources annually in their respective countries. Our mini PC computers and motherboards have been certified for WEEE, ROHS,and ISO14001 environmental management system, ensuring our commitment to environmentally responsible practices.

Energy-saving
Energy-saving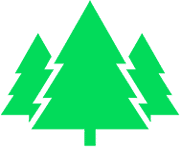 Equivalent toplanting Tress
Equivalent toplanting Tress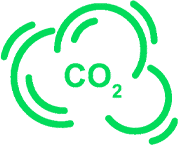 Reduced carbon emissions(C02)
Reduced carbon emissions(C02)
MTN-FP750 mini PC computers creates your ideal studio setup with a versatile selection of 10 high-performance ports. including 3XUSB3.2 Gen2, 1XUSB2.0, and 1XUSB-C port, strategically placed at the front and back, you have easy access to connect and disconnect your camera, external storage, and other devices from the front panel.
HDMI® 2.0 port boasting a bandwidth 18Gbps and 4K@60Hz resolution, you can connect up to 4 units of 4K TVs, delivering a larger and more immersive viewing experience. A dedicated headphone jack for high-impedance headphones and line-out support for amplified speakers are also available.
Embrace Triple-screen Displays
Experience the next-level performance of Maxtang MTN-FP750 mini PC computers, unlocking multi-screen infinite possibilities!
High-quality Manufacturing Standards
ISO 9001:2016 certified production process. Maxtang supply ONLY brand-new Intel® or AMD® CPUs and hold the esteemed titles of Intel® "GOLD" partner and AMD® strategic partner. Our facility spans over 4000+ square feet with a monthly capacity of 120,000 units (motherboards + mini PC computers).


Wide Range of Applications
Mini PC computers MTN-FP750 is perfect for a variety of needs
Design with ease and precision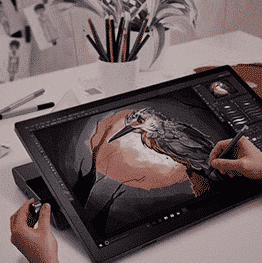 Supercharge your productivity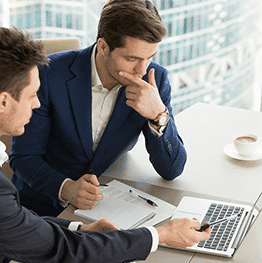 Elevate your learning journey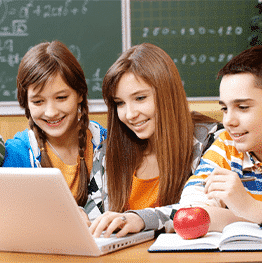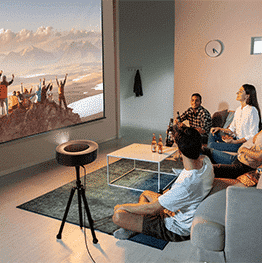 Optimize healthcare operations
Design with ease and precision
Professional B2B Business
Maxtang has expanded the global market through a variety of trade shows, product launches, and industry forums. Pictures are the showcase of the Embedded World Germany, COMPUTEX Taiwan, the successful Machine Vision Product Launch, and the Edge Computing Industry Forum.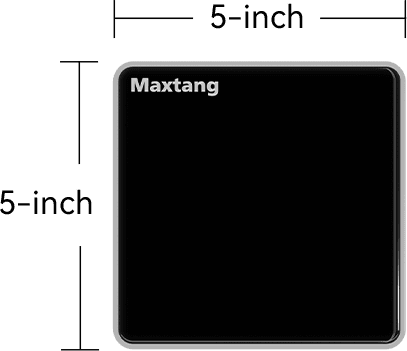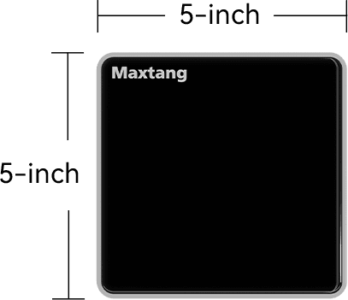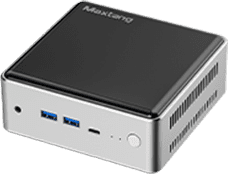 Maxtang MTN-FP750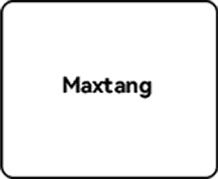 User Manual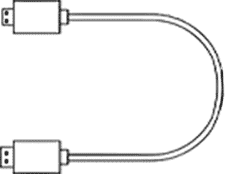 HDMI® Cable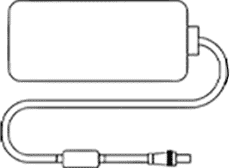 Power Adapter
VESA Mount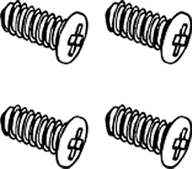 Mounting Screws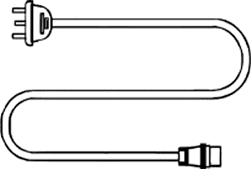 Power Cord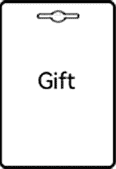 Gift Card
1 x Maxtang MiniPC MTN-FP750
1 x Power Adapter
1 x HDMI® Cable
1 x Wall-mounted Bracket
1 x Thank You Card
*Product has High-Definition Multimedia Interface. 
*The terms HDMI, HDMI High-Definition Multimedia Interface, HDMI Trade dress and the HDMI Logos are trademarks or registered trademarks of HDMI Licensing Administrator, Inc.
*All data is for information purposes only and not guaranteed for legal purposes. Information has been carefully checked and is believed to be accurate however, no responsibility is assumed for inaccuracies.  All other trademarks or registered trademarks are the property of their respective owners and are recognized.
MTN-FP750 Specifications
| | | | |
| --- | --- | --- | --- |
| MTN-FP750 | CPU | Ryzen™ 7 7735HS | Ryzen™ 5 6600H |
| | Cores/Threads | 8C/16T | 6C/12T |
| | Max. Boost Clock | 4.75GHz | 4.5GHz |
| | Base Clock | 3.2GHz | 3.3GHz |
| | L1 Cache | 512KB | 384KB |
| | L2 Cache | 4MB | 3MB |
| | L3 Cache | 16MB | 16MB |
| | Display Graphics | AMD® Radeon™ 680M | AMD® Radeon™ 660M |
| | Display via | 2xHDMI®2.0 plus DisplayPort 1.4 through USB-C | |
| | BIOS | AMI UEFI BIOS | |
| | Memory | Dual Channel SO-DIMM DDR5 up to 64GB | |
| I/O Interface | Ethernet interface | 1xRJ-45 | |
| | Controller | RTL8125BG | |
| | Speed | 10/100/1000/2500 Mbps | |
| | USB | 3xUSB3.2, 1xUSB2.0, 1xUSB-C(Support USB 3.2 Gen 2 upstream/DisplayPort 1.4 Alt Mode) | |
| | Display interface | 2x HDMI®2.0 | |
| | Audio Interface | 1xCTIA 2in1 Audio Jack, Supports Line-out+Mic-in | |
| | Audio | Audio Codec | |
| Hardware | CPU temperature, System temperature, Onboard voltage, Watchdog | | |
| Storage | M.2 | 1xM.2 for 2280 NVMe SSD | |
| | SATA | 1x FPC SATA interface | |
| Expansion | M.2 | 1xM.2 for WiFi, Support PCIe&USB | |
| Power | Power | 19V DC-in | |
| Dimension | Size | 128Lmm x 130Wmm x 52Hmm (5x5x2-inch) | |
| Temperature | Operating Temp. | 0°C to 50°C | |
| | Storage Temp. | -20°C to 70°C | |
| Cooling | Cooling | Active | |
| Operating System | Operating System | Supports Windows 10/11 64bit, Linux 64bit | |
| *All specifications and photos are subject to change without notice. | | | |